Welcome at Rhetorik Club Bad Homburg
Taunus Toastmasters is a place where you can work on your public speaking and leadership skills. A place where you can become a confident speaker and leader. A club that creates a friendly and welcoming atmosphere to explore your speaking – leadership skills and improve them in your quest of self-improvement.
Membership is open to all. We are a community based club with members covering a broad spectrum of employment and interests, business people, students, IT specialists, self employed, retirees, home workers etc. There is no age restriction, other than the minimum age of 18 years.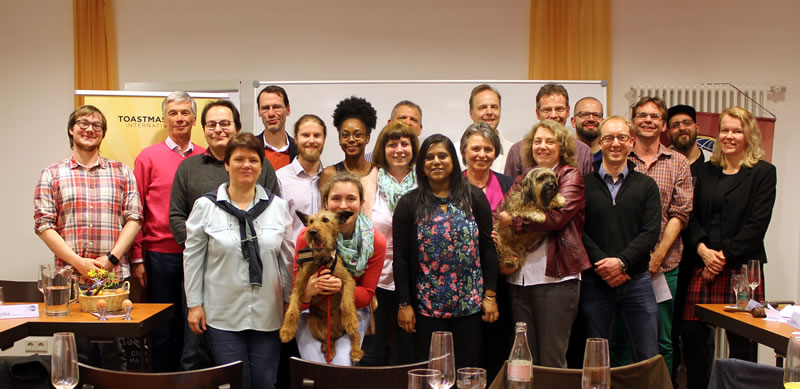 Why should you join us?
Our members join for various reasons. Some to practice presenting for work, others to overcome anxiety. A supportive club atmosphere lets you practice, refine your performance, and get genuine non-judgmental feedback from fellow members to help you sharpen your skills.
The mixture of age and background makes our meetings very interesting and enjoyable, a recipe for successful learning.
The speaking and leadership skills you acquire by attending and participating in the meetings on a regular basis will greatly enrich your development as a person.
Visit us and see if Taunus Toastmasters is what you have been looking for.
Want to join us?
Here's the members application form.
Just download, fill in the form at your computer, print it, sign it and bring it along.