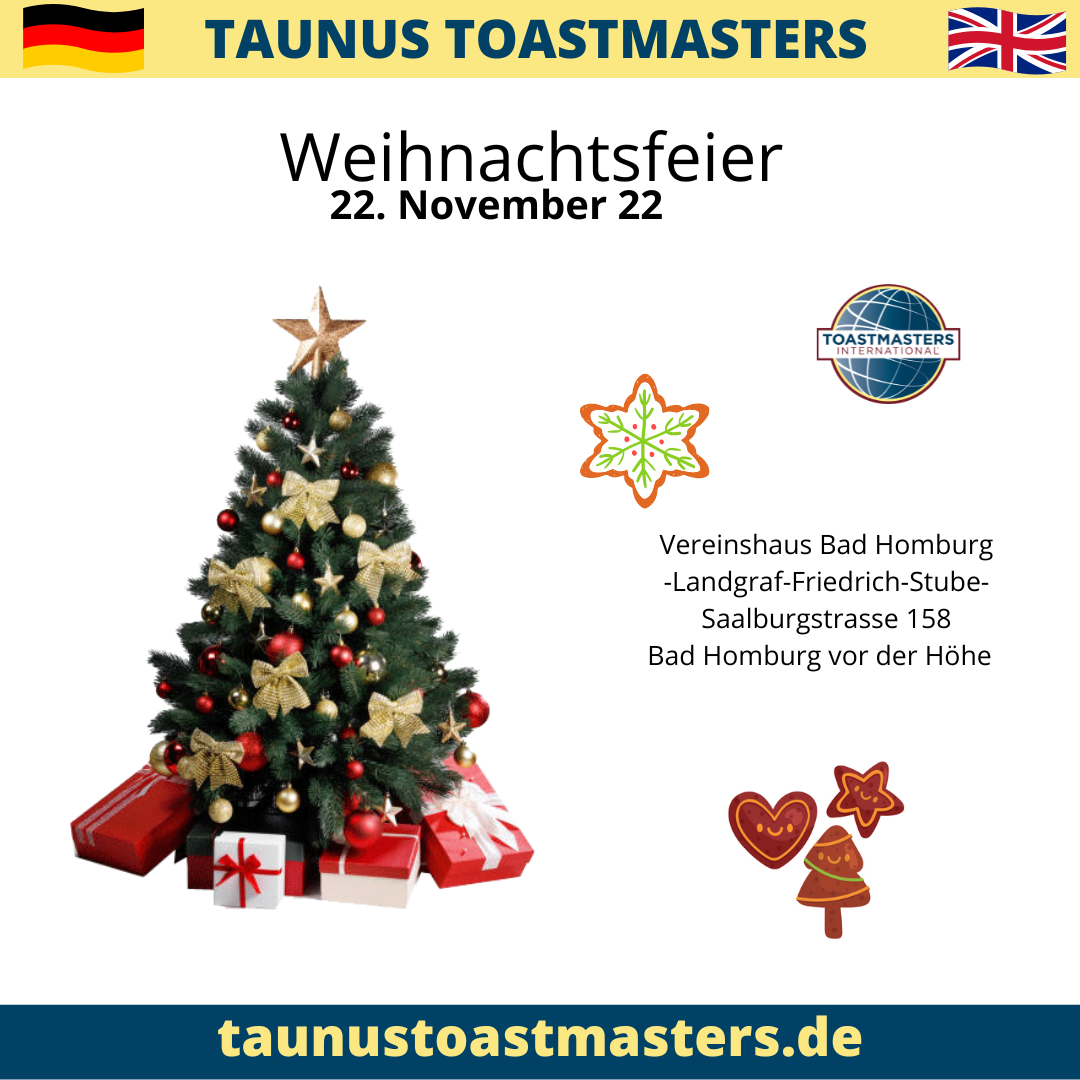 Weihnachtsfeier / Christmas Party
The next meeting on November 22 is a special Taunus Toastmasters meeting. Our Christmas party is coming up, starting 7:15 pm. We have the following agenda:
1. Preparated speeches
2. A review for 2022
3. Evaluation of prepared speeches
4. Secret Santa Table Topics
5. Social Networking at nearby Pizzeria Rosso Pomodoro
Small gifts are required to participate in the Secret Santa Table Topics. The value of the gift should not exceed 10 Euro. To create more fun and excitement for the Table Topics speaker you may wrap your gift in paper. The gifts will be collected at the beginning. In the Table Topics part, each speaker may choose a gift. The speaker has to give a Table Topic about the gift. The question that will be asked is not yet revealed
During the meeting we will offer alcoholic or non-alcoholic hot wine punch and christmas cookies.
We meet in our club room "Friedrich-Landgraf-Stube" at Saalburgstrasse 158 in Bad Homburg. Participation via Zoom is also possible.
The preferred language is English. German speeches are also possible.
Guests should be there 15 minutes earlier and may register via e-mail to: .