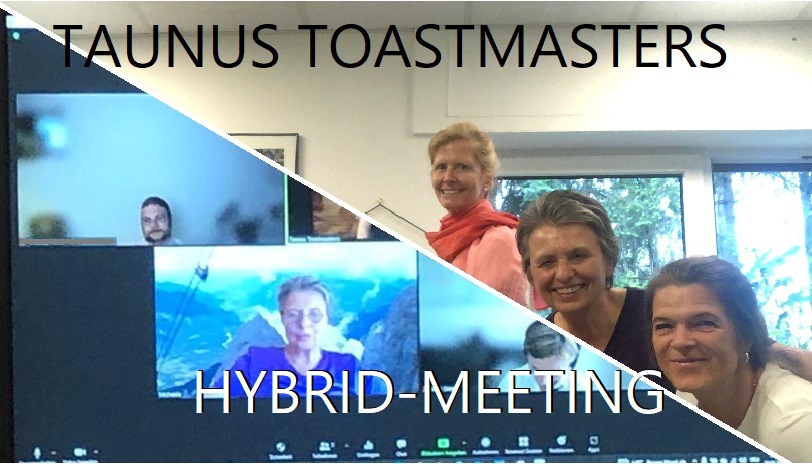 English speaking meeting #170
The meeting on September 27 will be a hybrid meeting. As usual, we will present prepared speeches and practise speeches without preparation time. As we are not only practising speaking, speakers will also get constructive feedback for their speeches in the form of an evaluation.
You are always welcome as a guest at our club evenings! Registration is advisable, preferably by email to . Participation as a guest is non-binding and free of charge.
There are two options for attending the meeting:
Option 1 Meeting room "Landgraf-Friedrich-Stube" in the Vereinshaus Bad Homburg, Saalburgstraße 158, 61350 Bad Homburg vor der Höhe.
Option 2: online, via zoom: Meeting-ID: 930 0851 7003 , Passwort: taunus
We start with social networking at 7 pm, the meeting starts at 7:15 pm.